Top-quality gardening services for affordable prices
Please fill out the details
we will get in touch
Expert Solutions to All Your Gardening Needs in Edgware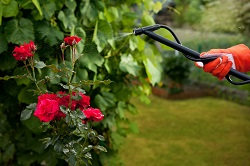 If you're keen on having a great garden but lack the skills, knowledge and time to actually do it, then fear not! Gardeners Edgware is an expert gardening company who can do it all for you in Edgware. We can provide everything from lawn mowing right through to landscape gardening within the HA8 area. Our professional gardeners are highly skilled, experienced but also incredibly friendly. They can help and advise you on how to continue caring for your garden, or you can simply hire them for regular maintenance sessions whenever you need them. Call now to learn more about our packages.

Year-round care

You can never do too much for your garden, and it's never a 'bad' time of year to take action if you're worried about its condition. Throughout Edgware, we are offering a huge range of our gardening services all year round. So whether you need lawn care in winter or hedge pruning in the summer, we'll be able to help. Our experts are on hand all year round. We'll obviously advise on what kind of garden maintenance service is best for each season, but otherwise, we're ready and waiting all year round to help you out.

Damage control

There's no need to fret if you've looked out into your garden and discovered that rain and wind have demolished half your garden overnight. It happens from time to time in the HA8 region, but luckily we're on hand to come to the rescue. Throughout Edgware, we have gardening experts who are ready and willing to provide garden clearance after a windy storm. Our professionals can then even offer lawn repair and landscaping afterwards to further enhance your garden so that it's even better than it was before! Wherever your garden is in the area, have a look through our website and learn more about what we can do for you.

Make your garden a pet heaven without worrying about pet damage

Sometimes, we love our pets, but they can wreak havoc on the garden and often make it impossible to keep up with the maintenance your garden needs. That's why we offer a large selection of garden related services. We can offer planting to look after those flowerbeds and we can provide lawn repair and restoration to fix up any grassy patches that may have been dug up! Our team covering the HA8 area can take at a look at what you need and discuss the best options for you and your pet. Even if you'd like some landscape gardening, we can help with that too.

Let your garden inspire you

It can be truly surprising just how calming and peaceful a beautiful garden can be, especially if you live in the Edgware. If your garden isn't quite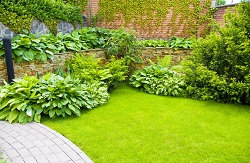 what you want it to be then we can help. We have an enormous selection of services on offer including grass cutting, hedge trimming and pruning and even weed control if you need it. Our teams are always available to give advice on how to transform your garden, and may even suggest expert design solutions to truly transform the space. Whatever your dreams for your garden, we are guaranteed to have the right service for you.

Hire expert help

Garden owners have always been truly shocked and pleased with what garden landscaping can do to transform their garden. After we at Gardeners Edgware have reshaped their garden with our garden design services, their eyes have been opened to the possibilities, and yours can too if you live in the HA8 area. Our teams of landscape designers are qualified, experienced and skilled at working with all sizes and shapes of gardens. If you're interested, get in touch on .



testimonials -
what customers say
Gardeners Edgware made getting gardening services fast and easy, all while providing great customer service.
Dan
Garden Maintenance Edgware has just helped us with a garden clearance and landscaping project we had. The team were very professional at all stages and ensured we were kept well informed. The service offered was great value too.
Alistair Rock
As a result of the passion and commitment of their gardeners, my garden is now the envy of my friends, and is in constant use. Their team worked their magic in a way I never thought possible, and for that, I'm very grateful. Based on my...
Samantha Cook
Garden Care Edgware have done great work for my garden and I want to thank them. I hired them to do some garden landscaping and they have transformed my garden. It is much prettier now and has all the features I wanted. They worked fast...
N. Rivers
I am so pleased that I chose Garden Clearance Edgware of all companies to come and sort my leaf clearance recently. You can probably imagine what it is like when all of a sudden there are an abundance of leaves everywhere in the garden...
Terrence Berry
I was thrilled with the hedge trimming service I booked when I wanted my hedge sorted out. The hedge was looking untidy and getting too tall for the size of my garden so I hired professional assistance. I didn't have the proper tools so...
Carmen Harvey
I was very impressed with the work carried out by Garden Clearance Edgware. They put up my fence, cleaned up my patio, mowed the lawn and trimmed the bushes. A very good standard of work and the results of their labour were to my exact...
Dawn Morkel
Garden Maintenance Edgware provided an excellent cleaning result. They washed, dusted, wiped and scrubbed my patio until it looked like new. They did this in no time, so I had the perfect patio in a couple of hours. 10/10.
Donna Slade
We are a team of wedding planners who invest regularly in venues including huge green spaces and lawns. These lawns come with a recurring need for upkeep. Gardening Services Edgware's details were sent across to us by a friend. Their...
Pricilla Rodgers
The brilliant team at Garden Maintenance Edgware did a tremendous job cleaning up my garden. I booked a hedge trimming and lawn mowing service, and when their gardeners turned up at the specified time, I have to say that I was delighted...
Stephanie E.